Stanislav Grof's Holotropic Breathwork "is among the deepest and most profoundly comprehensive work of the spirit being offered today" – Jack Kornfield, Author of A Path With Heart
Welcome to my website.  I facilitate Stan Grof Holotropic Breathwork Workshops and seminars in the Los Angeles Area.  Participants in prior L.A. area Holotropic Breathwork workshops have traveled from all over Northern and Southern California, Nevada and Arizona including San Diego,  Orange County, Bakersfield, Palm Springs, the San Fernando Valley, Long Beach, Ventura, the San Bernardino/Riverside Inland Empire area, the San Francisco Bay Area, Las Vegas and Phoenix to attend.  Please read on for more details and I hope to see you at an event soon! 
Blessings,
Michael Stone, Grof Certified Holotropic Breathwork Facilitator
NEXT AVAILABLE HOLOTROPIC BREATHWORK WORKSHOP (as created by Stan Grof, M.D., Ph.D.) IN LOS ANGELES, CALIFORNIA: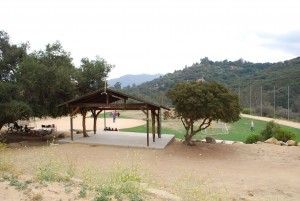 Saturday November 2nd, 2013 in the Community Hall at a beautiful natural setting in Topanga Canyon, 1440 N. Topanga Canyon Blvd. To register, click here.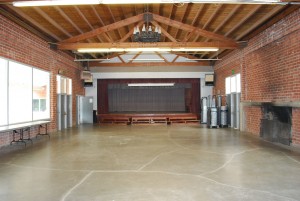 Grof Certified Facilitators for this event:
Michael Stone
Sonia Telle
Matthew Stelzner
Glenn Girlando
In Stan Grof's Holotropic Breathwork workshops, each participant gains direct access to his or her own innate drive towards wholeness and integration. Just as your body will instinctually move to heal a cut, your psyche also will instinctually guide you towards healing, integration, and personal growth – if you allow it to. In the Holotropic Breathwork workshop, you are brought out of your "left brain thinking mind" to the level of direct experience in a way that allows you to get beneath and below your own identity/ego and access this innate drive towards integration in a very powerful way. This brings you a unique and ideal combination of experiences that can result in more joy and freedom in personal relationships, resolution of childhood trauma, an expanded sense of self beyond the "skin encapsulated ego", a deeper understanding of the purpose and meaning of your life, a sense of being more grounded and centered in your life, and a more profound sense of connection to the world around you (for a more complete list of potential benefits of Holotropic Breathwork, click here).  Participants often report a holotropic breath work experience that they liken to Joseph Campbell's *Hero's Journey*, which is a process of psychospiritual death and rebirth where transformation occurs by the letting go, or *ego death,* of an old way of being, and emergence, or *rebirth,* into a new way of being.
Holotropic Breathwork – How To Do It – Through a multi-year process of exploration with thousands of people, using principles based on insights from both modern consciousness research and historical spiritual practices, Dr. Stanislav Grof has brought together elements that include holotropic breathing, creative self-expression, group processing and a specially designed three hour musical journey to create a process that he named "Holotropic Breathwork" (Holotropic coming from the Greek "moving towards wholeness").  In addition, as per one of the underlying principles of interpersonal neurobiology, an important part of any process of this type is that participants feel "safe, secure and seen".  In Holotropic Breathwork workshops, a safe, secure and supportive setting and process is created by a seasoned group of  Grof Certified Holotropic Breathwork Facilitators who have gone through a rigorous multi-year training and certification program. This unique combination allows you to experience a true non-ordinary state of consciousness, allowing deep self-exploration, personal transformation, and healing. Holotropic Breathwork Workshops in Los Angeles generally follow the One Day Holotropic Breathwork Workshop Format.
Stan Grof Holotropic Breathwork workshops are of value to all those interested in inner exploration and a more conscious journey through this amazing adventure we call "life". It is a wonderful adjunct to psychotherapy and other forms of inner work, as well as a powerful method of self-care for helping professionals.  Although most workshops are led by Grof Certified Facilitators, Dr. Grof occasionally still leads weekend Holotropic Breathwork workshops himself.  In February 2012, Stan Grof personally led a Holotropic Breathwork Workshop in Los Angeles for 150 breathers.  A write-up on this amazing workshop can be found on the AHBI (Association of Holotropic Breathwork International) website.
Who is Stan Grof, M.D., Ph.D.? 
For more information on the creator of Holotropic Breathwork,  go to Stan Grof's Webpage
Click here to Sign up for our email list to be notified of future Holotropic Breathwork workshop dates
Facilitator For Stan Grof Holotropic Breathwork Workshops in Los Angeles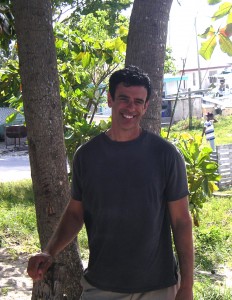 Michael Stone is a Stan Grof Certified Holotropic Breathwork Facilitator who was originally educated in the sciences and business. Despite success in those endeavors, he felt a lack of meaning in his life, and decided to leave it all behind and devote himself to a path of spiritual growth. This led him through studies in Stan Grof's Holotropic Breathwork, Meditation, Tantra and Shamanism. Each of these has impacted him in unique ways, and ultimately, helped him find the answers he's been seeking. In retrospect, he feels tremendously grateful for the profound changes he has experienced in himself. He wakes up each day with a feeling of gratefulness for all the blessings he's received and for what the new day will bring. These experiences have inspired him to give back to others. In addition to facilitating Stan Grof Holotropic Breathwork workshops in Los Angeles, he is a Certified Massage Therapist, a Shamanic Practitioner, a Business Consultant and a Meditation Teacher.  You can contact him at:  Michael@HolotropicBreathworkLA.com
Holotropic Breathwork LA, LLC